Call us : +91 22 25113921 / 25103921

Mobile :+91 98339 29389

Email us : rajesh@ultratechsystems.in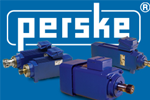 Perske
1946 in the bavarian town of Moosburg as "Elektrotechnische Fabrik Walter Perske," and today is a well-known manufacturer of special electric motors, generators and motor elements, with 120 employees. In 1954 we relocated to Mannheim to ensure that our aspiring company obtained an improved infrastructure, qualified employees and greater proximity to the international markets.
Advantages at a Glance
• Precision and high speed for cost-effective production.
• Flexible design from the modular system ensures broad variant diversity.
• Customer-specific, application-oriented development and production for individual solutions to problems.
• High concentric and axial run-out, micron-precise quality for smooth and clean surfaces.
• Best balance quality and running smoothness for high-precision operation.
• Direct tool holding, e.g., collet chucks, interior and exterior tapers, HSK or saw blade flanges for user-friendly handling.Robust production ensures a long service life and high cost-effectiveness.
• Quality motors for first-class manufacturing processes.
• Space-saving design.
Industries and Fields of Application
Drives for Almost Any Requirements
Our motors are at home in both manufacturing and process technologies. They run safely and reliably, even under difficult operational conditions – they are also available,
e.g., in water-protected designs.
| | | |
| --- | --- | --- |
| Industry | Material | Process |
| Processing industry | Stone | Milling |
| Capital goods industry | Plastic | Cutting |
| Food industry | Glass | Etching |
| Chemical industry | Metal | Drilling |
| Process technology | Composites | Sawing |
| | Wood | Machining |
| | | Grinding |
| | | Stirring |
| | | Mixing |
| | | Atomizing |
| | | Polishing |
High-speed machining motors

Special drives & high-speed direct drives

Flat motors & Circular saw motors

For Further Information Kindly Download The Brochure
ULTRATECH/Perske--High speed motor--Product